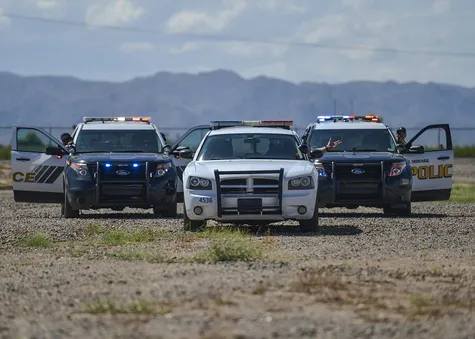 Post-Offer, Pre-Employment evaluations for First Responders

Dr. Faust has 30+ years of experience providing post-offer, pre-hire evaluations for all levels of first responders, as well as Fitness for Duty evaluations for Law Enforcement, Fire and first responders, in addition to FFD evaluations for public and private personnel.
Pre-employment evaluations utilize career-relevant psychometric testing and empirically based clinical interviewing techniques.
Interview and testing techniques are modified regularly to reflect the changing climate of policing and reflect the current literature on police psychology and police/first responder selection techniques.
Interviewing and Testing techniques and content are based on the most recently updated International Association of Chiefs of Police (IACP) guidelines, which provides guidance for psychologist and public service agencies responsible for executing and maintaining legally defensible programs in law enforcement, security, and firefighter selection. This results in fully defensible techniques for personnel selection and reduction in legal challenges to personnel hiring decisions, which results in savings in costs, time, and energy for the hiring entity.
The clinical interviews provide exhaustive coverage of the candidate's life and provide valuable information on character and honesty, and identifies both current risk factors, and an estimate of long-term risk factors based on the current literature on police and first-responder psychology.
The Faust Protocol™ used in the assessment of first responders is a proprietary system based on current literature in law enforcement/first responder personnel evaluation techniques. This provides consistency in the methodologies and decision making used in our assessments and the resulting determination of fit for the hiring entity. We use standardized and uniformly applied norms in our decision-making formula, and we recognize it to be unlawful to use varying criteria for determining candidacy based on national origin, race, color, gender criteria, or religion. This fairness and efficiency are the cornerstones of the Faust Protocol™.
Dr. Faust is a member of the Society for Police and Criminal Psychology (SPCP), a professional organization that encourages the empirical study of police and criminal psychology and the application of scientific knowledge to problems in criminal justice and corrections. The SPCP focuses on law enforcement, judicial, and corrections elements in criminal justice. As members, we study the full range of human behavior, motivation, and action within the framework of the criminal justice system and apply empirical data to understanding this system and applying this knowledge to personnel selection.

My membership in the SPCP, combined with almost 3 decades of specialty work with first responders has provided parallel insight and understanding of the general police and first responder psychology, as well as that necessary to identify, describe, and quantify police, fire, and public safety job responsibilities and the inherent stressors of public safety positions.

Dr. Faust is also a member of the Cuyahoga County Police Chiefs Association (CCPCA).