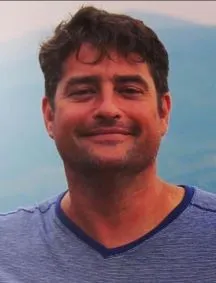 Dr. Michael W. Faust : Chief Psychologist
I hold a Doctorate in Clinical Psychology and a Master of Arts Degree in Experimental Psychology and completed the rigorous elective Certificate of Proficiency in the Treatment of Alcohol and Other Psychoactive Substance Use Disorders by the American Psychological Association (APA-CPP). My Doctoral training provided comprehensive exposure to the theoretical and practical use of the polygraph in forensic settings, which is a distinct advantage when interviewing individuals who may be motivated to embellish their virtue and conformity. I am an EAP provider for the Cleveland Guardians Baseball Club, and a treatment provider for Major League Baseball and the National Football League Players Association.
I have 30+ years of experience in providing post-offer, pre-employment and Fitness For Duty evaluations for law enforcement, fire, safety and security personnel, other first responders, and for general personnel selection and promotion. Our U.S. trademarked evaluation process adheres to the updated International Association of Chiefs of Police (IACP) Police Psychological Services Section, which provides guidance for psychologist and public service agencies responsible for executing and maintaining legally defensible programs in law enforcement, security, and fire selection (Ethics for Psychologists: Pre-employment Evaluations for Police and Public Safety: Steiner, 2017). I have experience providing consultation and evaluations with the United States Secret Service, The United States Department of Defense, the United States Bureau of Alcohol, Tobacco, Firearms, and Explosives, the United States Homeland Security Office, the United States Department of Veterans Affairs, the State of Ohio, the Cuyahoga County Sheriff's office, Cleveland Hopkins International Airport, the Greater Cleveland Regional Transit Authority, the cities of Akron and Cleveland, the Cleveland Metroparks, multiple East and West side Cleveland-area municipalities, as well as public and private employers. I am a member of the Society for Police and Criminal Psychology (SPCP), a professional organization that encourages the empirical study of police and criminal psychology and the application of scientific knowledge to problems in criminal justice and corrections. The SPCP focuses on law enforcement, judicial, and corrections elements in criminal justice. As members, we study the full range of human behavior, motivation, and action within the framework of the criminal justice system and apply empirical data to understanding this system and applying this knowledge to personnel selection.
Faust Psychological Services has conducted more than 3,000 evaluations for police, fire, and other first responders in the listed entities. Use of the Faust Protocol™ demonstrates awareness in response to community and problem-oriented policing, bias-free policing, use of force issues related to personality characteristics, behavior, bias, and predisposition to force, attitudes toward the use of body cameras, chain of command, and multiple additional areas critical to establishing standards for effective selection of law enforcement, fire, and first responder personnel. Our ultimate goal in our work with each entity is to assist in the selection of individuals with the requisite emotional maturity, interpersonal skills, strategic thinking, and problem-solving skills, with the critical component of facility with collaborating across diverse populations in our communities. Our evaluation process is fully cognizant of the ADA, the EEOC, and all relevant factors in the evaluation of individuals pursuing professions as first-responders, including identification of the specific emotional resilience of candidates as we assess each person's ability to manage the cognitive, emotional, social and behavioral demands of public safety service.
Though I have been working with Law Enforcement, Fire, and Public Safety Departments for my entire professional career, we are not a stagnant entity that takes our role for granted. We update our process continually to ensure ours is the superlative evaluation and consulting practice for both bargaining and non-bargaining positions in law enforcement. By the same process, we remove those who are not fit for this important duty. It is never our goal to deny a candidate the opportunity to serve, and though those decisions certainly impact the individual who aspired to that duty, our decisions are based on a uniformly applied set of legal, ethical, and empirical criteria that ultimately serve to protect the community as well as the candidate. We utilize standardized and uniformly applied norms in our decision-making formula, and we recognize it to be unlawful to use varying criteria for determining candidacy based on national origin, race, color, gender criteria, or religion. This fairness and efficiency is the cornerstone of the Faust Protocol™. Through my experience and membership in the SPCP, I have parallel insight and understanding of the general police psychology, as well as that necessary to identify, describe, and quantify police and public safety job responsibilities and potential stress of the public safety position. Faust Psychological Services practitioners have extensive awareness of the police culture, which is critically important to assess for compatibility, and we are sought out by law enforcement and first responders who have been in crisis; we appreciate the trust placed in us as we assist in their emotional health.
Faust Psychological Services team is well-versed in psychological assessment and intervention for mood, anxiety, and substance use services in the general population as well. Finally, we provide assessment and intervention for pre-surgical psychological examinations for both orthopedic and bariatric surgery clearance, and I am a certified BWC provider with 30 years experience in working with your legal representative and physician to facilitate psychological treatment and recovery following occupational injury.