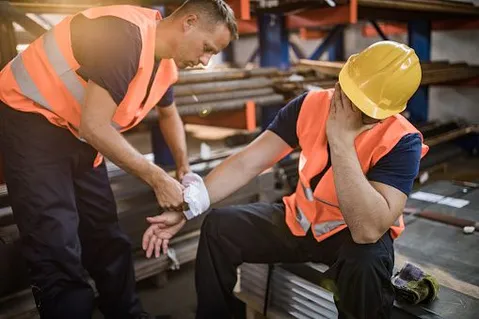 Dr. Faust and FPS has extensive experience working with you, your attorney, and your medical providers in the unfortunate event of a work or personal injury, whether this involves the Bureau of Workers Compensation (BWC), or insurance companies following a motor vehicle accident or other personal injury. Dr. Faust and Faust Psychological Services have been certified BWC providers for over 25 years.
The BWC can be a confusing and intimidating experience, especially when coping with a chronic and debilitating injury and the associated pain and changes in quality of life due to that injury. Individuals injured on the job or through other accidents often experience new or worsened symptoms of:
Depression
Anxiety / Agitation
Sleep onset and sleep maintenance disorders
Changes in employment
Financial distress due to inability to return to work
Chronic pain
Sexual dysfunction
Post-traumatic stress symptoms
Difficulties with prescription medications
Difficulties finding referrals to appropriate medical specialists and legal representation
Pre-surgical psychological evaluations/clearance which are often required for orthopedic surgery related to injury

Dr. Faust and FPS are well versed in the specialized paperwork and evaluation/intervention formats required by the BWC, and we work seamlessly with your attorney to provide documentation of your injury. Our work with you and your attorney can provide for additional allowances to your BWC claim, as well as the relevant compensation resulting from an additional psychological allowance. Not only do we work with you and your attorney to have your BWC claim amended to recognize and treat relevant emotional distress after your work injury, but we conduct both evaluation and intervention services to assist you and your family in your recovery. Telehealth evaluation and intervention is available for these services.

Similarly, personal injuries can result in significant psychological distress and FPS again works with your legal representative to facilitate medical and financial relief following injury. We work with large and small legal firms and telehealth evaluation and intervention is again available for this service.